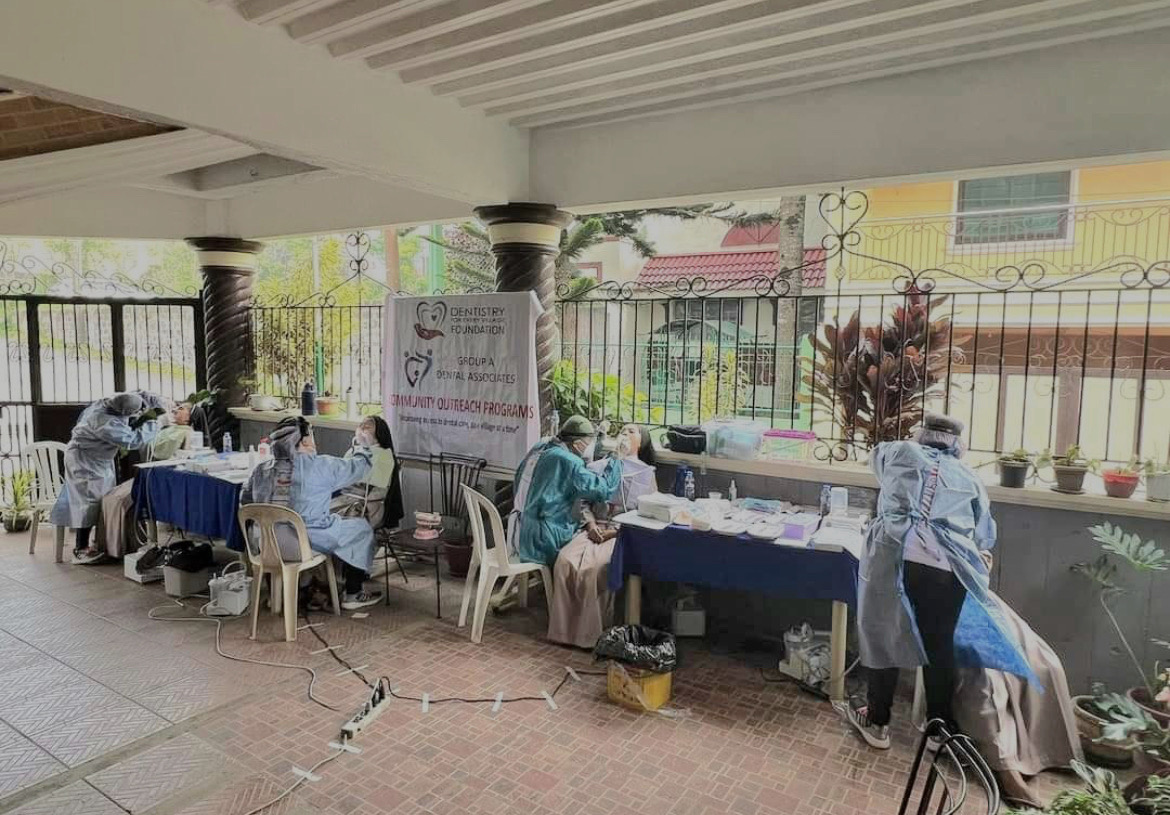 On May 25, 2023 , the Franciscan Sisters of the Sacred Hearts held the official Profession of Faith for a handful of young women who has decided to dedicate their lives in service to God.
Eight young Nuns took vows at the Laverna House of Prayers in Tagaytay City, just southeast of Metro Manila.
It took several years for the young women to reach this point. During all those years they learned about prayer, lived in community, studied theology, and ministered alongside other Sisters. It was a time of deep reflection, growth, grace, and most importantly, joy!
The young women went through several phases of requirements  that took several years leading to their final profession of their vows of poverty, chastity, obedience ,and service to the needy.
Following the religious ceremonies, as a small gift to the new Nuns, Dentistry for Every Village Foundation volunteers went and provided free basic dental services to the nuns.
The volunteers set up at the Novitiate House to provide the dental services to the new Nuns as well as other Nuns that form the community.
The volunteers included, Dr. Amry Jane Chavez-Noza, Dr. Maria Leah Imperio, Dr. Maria Saquido-Picardal, Dr. Cesario del Rosario and Mr. Efren Noza.
Support and equipment for the mission was provided by Dentistry For Every Village Foundation.