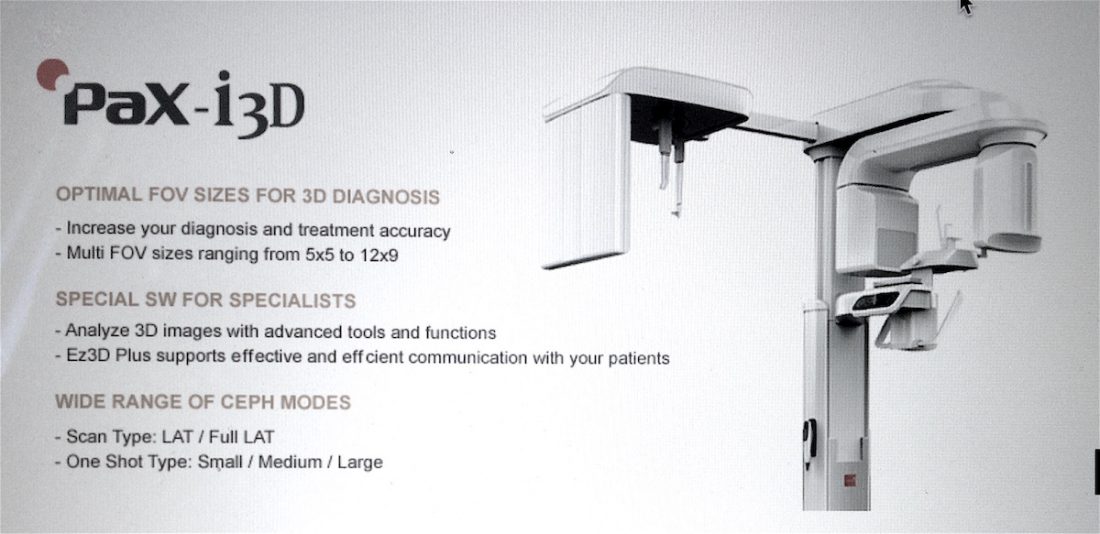 To support the project of the D4EVF for the Ati People in the province of Capiz, Philippines, a couple of well-heeled practicing dentists in the Philippines that owns a series of high-end dental offices all over the country endorsed to the Foundation a digital Pano-Ceph X-ray Unit (Vatech Paxi3D) for use at the dental clinic to be built at the Medical Mission Hospital located at the fringes of Roxas City. Construction starts November 14, 2016 and the clinic opened in the first week of February 2017.
"We are very pleased to know about your humanitarian projects for the poor people of the Philippines and we would like to support you by endorsing to you a Pano-Ceph unit for the clinic you are building for the Ati People in Capiz" stated Dr. Carina Lapid.
"The unit will not only make things easier for your dentists but it can also help all the other dentists in Capiz as we understand there is no such unit in the whole province of Capiz." added Dr. Guy Lapid.
Drs. Guy and Carina Lapid who are from Antipolo City some 50 kilometers east of Manila, owns and operates multiple high-end dental offices called Lapid Dental Centers. Their offices are equipped with state-of-the-art equipment including full–on computers for practice management, CEREC units for the fabrication of zirconia restorations and Global Microscopes for endodontic and microsurgery procedures. They also have fully furnished teaching centers for dentists who wish to improve their knowledge in all phases of dentistry.
"We are blessed that the Lapids decided to support our projects. Their massive participation validates our ability to build humanitarian dental clinics for the poor and underserved population in our country", states Dr. Ed de la Vega, the D4EVF President. "It also does wonders to our credibility".
"We sincerely hope with this participation of the Lapids, other grant providers will jump in on the band wagon and start giving us grants to complete the project", he added.