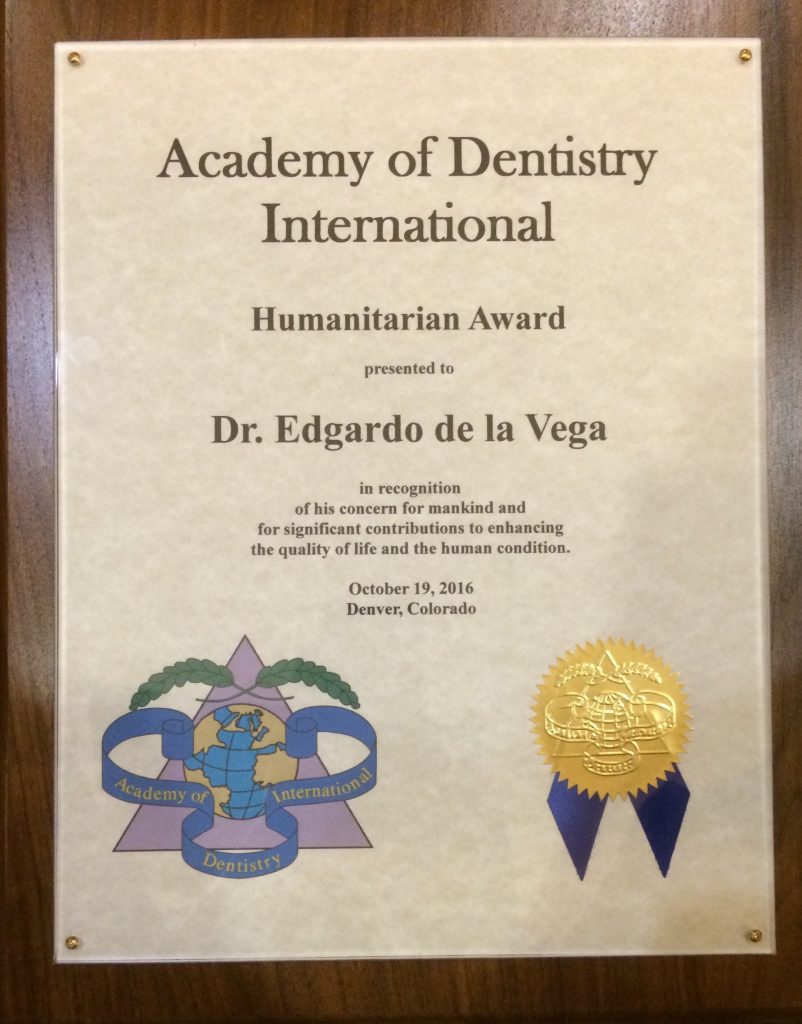 "On behalf of President Ramon Baez and the Board of Regents of the Academy of Dentistry International, I have the distinct honor and privilege of informing you that you have been selected to receive the "Humanitarian Award" of the Academy. This Award is presented periodically in recognition of significant contribution to the enhancement of the quality of life and the human condition" so goes the letter from ADI Executive Director, Dr. Robert Ramus that was sent to Dr. de la Vega.
With that Dr. de la Vega has been officially informed of the Award presented at the ADI Annual Meeting and Convocation at the Marriott Hotel at Denver, Colorado on October 18, 2016.
Dr. de la Vega's award is an off shoot of his work in the Philippines in the last three years sponsoring charitable dental missions through his foundation, the Dentistry For Every Village Foundation, an IRS recognized non-profit corporation. The mission of the Foundation is "to improve access to dental care, one village at a time" in the Philippines.
Aside from sponsoring  quarterly dental missions,  the foundations also  builds endorses full service dental clinics to responsible entities that can manage them and provide free dental services to the truly destitute villagers in the Philippines.
The Foundation recently opened a dental clinic at the St. Scholastica's Mission Hospital at Pambujan, Northern Samar. The clinic directly serves residents from multiples villages from several municipalities.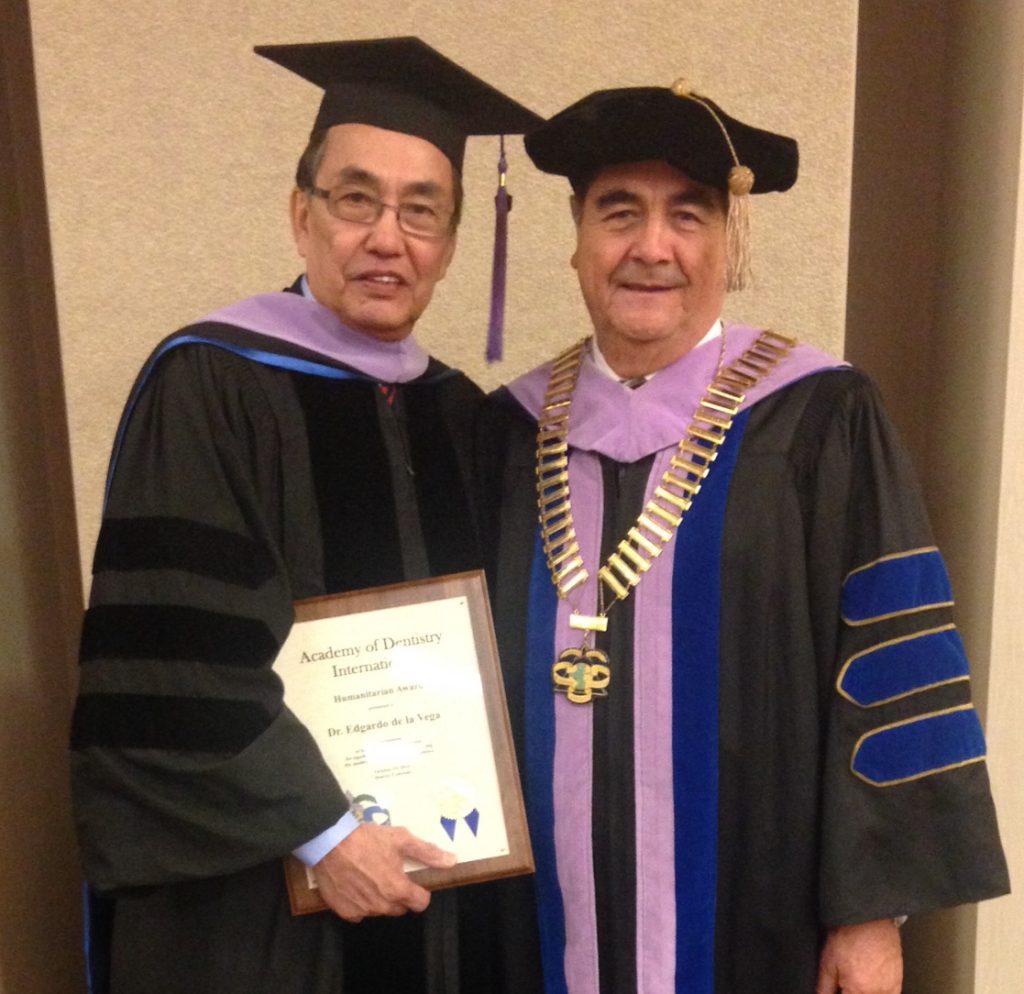 The Foundation also slated to start building another free dental clinic in the outskirts of Roxas City, Capiz aimed for the indigenous Ati People from Panay Island.
Another one on the drawing board will be build at the Rogationist Seminary Health Center, in Parañaque, Metro Manila to allow the facility to provide free dental services to the indigent people in their area of responsibility that consists of 900 families.
"I am humbled in being selected to received the award", stated Dr. de la Vega. "But really and truly, it does not belong to me alone. It also belongs to the many volunteers  and donors that believe in my cause and  continuously give a helping hand allowing me to do my work", and two giant organizations that provide us with dental supplies, Henry Schein, UK and the ICD Global Visionary Funds, he added.
"My only wish is more people, particularly my Filipino dental colleagues, will join me in this endeavor so that we can help improve the quality of life of the people we left behind in the old country", he further stated