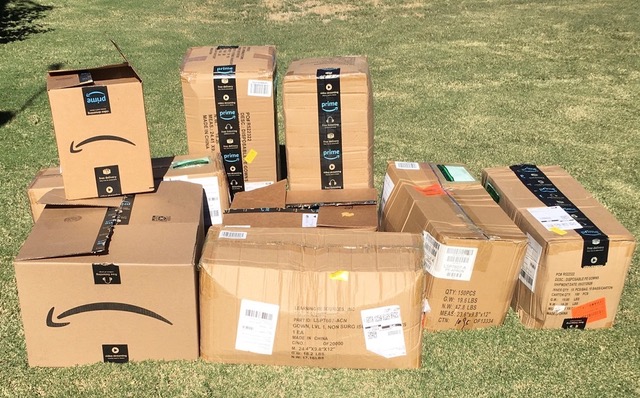 AMAZON, the giant marketing company with world wide business through their "Amazon Business Hub" sent an email to the Foundation offering to provide free of charge supplies like sanitizer, disposable gowns, masks and safety goggles to nonprofits that have an Amazon Business account and are a 501(c))3 organizations.
All we had to do is ask for what ever we like from the list of free products they are donating.
The foundation based on its needs when they do humanitarian missions in the Philippines requested disposable gowns, spray sanitizers, safety goggles, facemasks, and hand-sanitizers.
Within days, the goods that easily cost in the hundreds of dollars started coming and were delivered for a minimum-shipping fee.
Without any doubt, the goods donated by AMAZON will go a very long way in helping the humanitarian missions of the D4EVF. The countless volunteers that help during the missions now more than ever, will be more assured that the PPEs they need while they go on with providing care to the poor and neglected in many villages in the Philippines are readily available.
All the goods received from Amazon together with those from other donors will be packaged and shipped through local Los Angeles, CA shippers specializing in BalikBayan box shipping to the Philippines. They will all be shipped to the main D4EVF warehouse in the Philippines where they will be inventoried and stocked and be made ready for use as soon as the local government allows face-to-face dental missions again. Hopefully, that will occur sometime in summer of 2022.
The Foundation wishes to thank Amazon for their generosity and wholehearted support for their humanitarian dental missions.