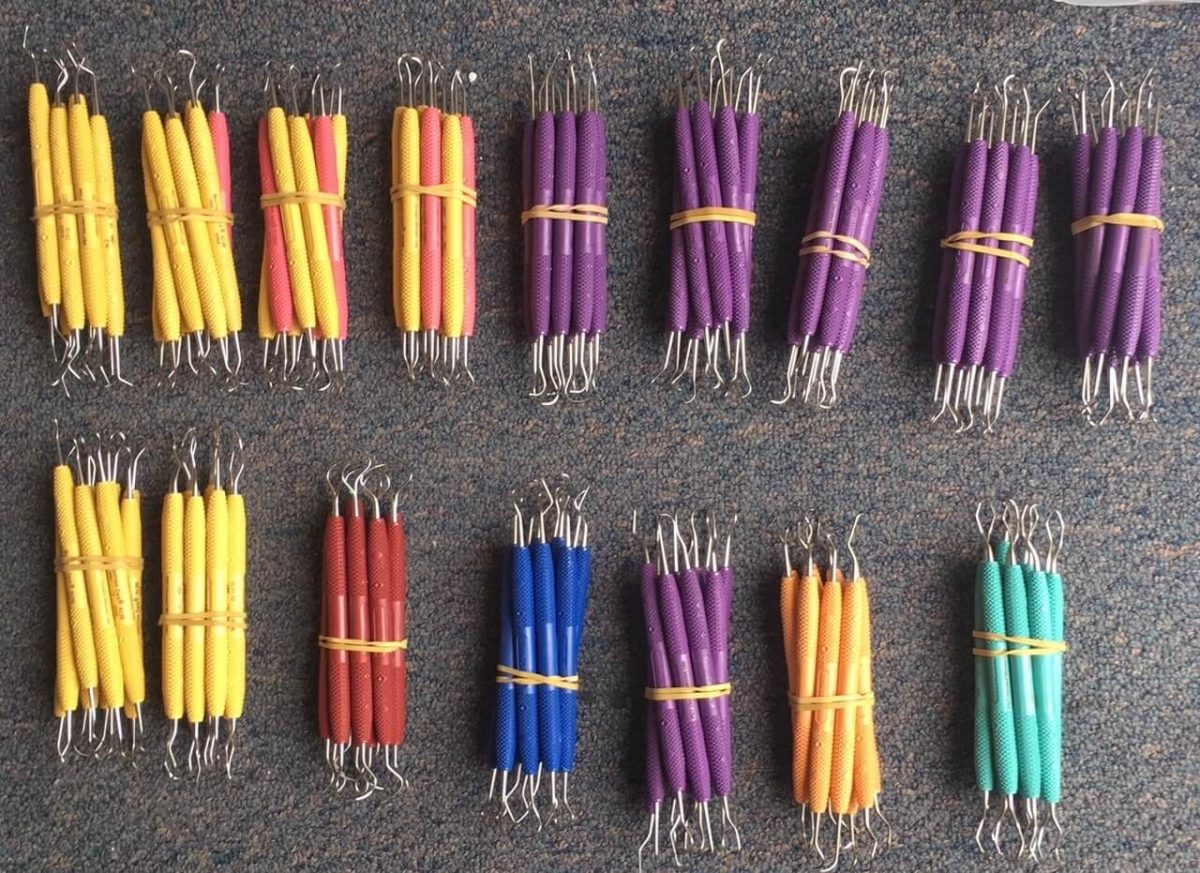 In response to the Foundation's request for grants and donations to fund the enhancement of the delivery of services for patients they serve in dental outreach missions in poor villages in the Philippines,  a benevolent dental instrument company from Missoula, Montana, Paradise Dental Technologies sent 180 assorted dental scalers and currettes to the D4EVF. The retail cost of the instruments is nearly $1000.00
The instruments will initially be used at a huge mission scheduled at Barangay (village) Santa Juliana in the town of Capas in Tarlac slated June 16-17, 2018. The target patients are the indigenous villagers that reside in that area. Twenty dental volunteers from the Las Piñas Chapter of the Philippine Dental Association and members of the Group A Dental Associates will be using the instruments. ABS-CBN, the largest media conglomerate in the Philippines will be the partner in the mission.
Capas, Tarlac is well known as the final destination of the 75,000 American and Filipino prisoners of war that were forced to walk 85 miles from Bataan to a concentration camp in  Capas in six days and with only one meal of rice for the whole march. The incident is dubbed the infamous "Bataan Death March" of April 14, 1945, was forced by the soldiers of the then Imperial Army of Japan.
Following the explosion of Mouth Pinatubo on June 15, 1991, that devastated large portions of the Province of Zambales, Pampanga, and Tarlac, many of the indigenous people that considered the mountain their ancestral land were relocated to the many Barangays in the three provinces. It is these people that D4EVF and its partner ABS-CBN will concentrate on for this mission.
Linda J. Miller runs Paradise Dental Technologies. The company produces the most carefully designed and handcrafted dental instruments available, as well as the fastest, easiest, and most cost-effective instrument sharpening systems.  They manufacture some of the finest hand scalers and currettes available in the market today. Their products include diagnostic probes, implant instruments, micro-serrated periotomes, instrument cassettes, restorative instruments, and pliers. One outstanding feature of their currettes and scalers is the color-coded handles making identification and instrument set-up a breeze.