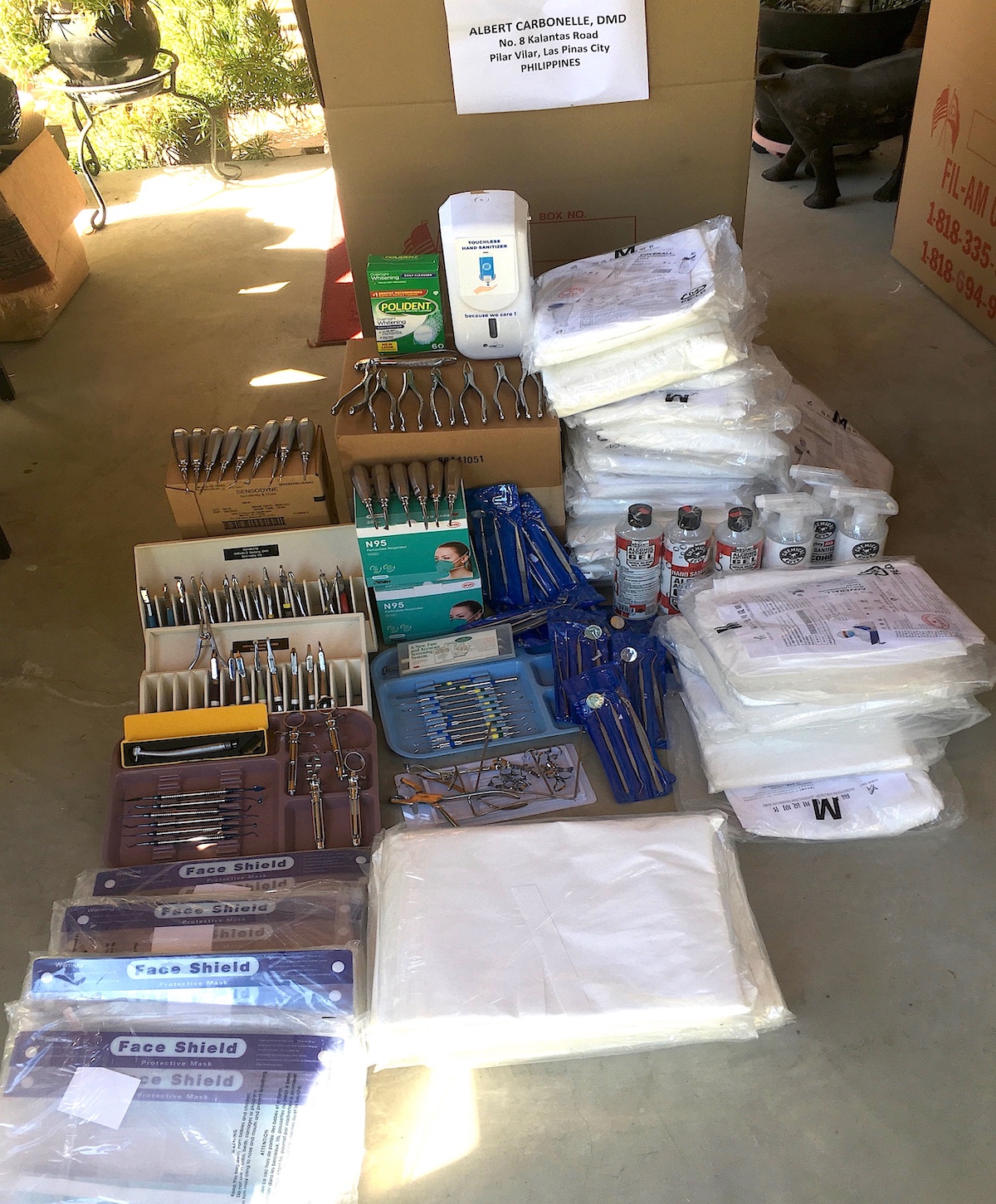 The Foundation's main objective is to improve access to dental care in poor villages in the Philippines.  Another part of its role is to pinpoint where it can be of more help by identifying entities and/or persons needing urgent support.
With the Covid 19 pandemic putting a hold on its primary role, the Foundation leadership shifted from their usual undertakings and focused on other activities to continue their humanitarian work. "The pandemic should not deter us from doing our humanitarian work. There lots of people needing help" stated Marcela de la Vega, the Secretary /Treasurer of D4EVF.
With that, Foundation took the challenge of helping Sta. Scholastica's Mission Hospital, a small mission hospital in rural Northern Samar, Philippines and provided it with much needed equipment to augment their capabilities to address the ever-increasing demands for their medical services.
The Foundation donated two electronic patient monitors; an ultrasound machine; two 10-liter oxygen concentrators; four pulse oximeters; six sphygmomanometers; three suction machines, two for adults and one for infants; and several stethoscopes. Funds to purchases the said equipment were contributed by donors and supporters of the Foundation.
Recently the Foundation was informed that a fire at the huge Star Mall at the City of Las Piñas, in Metro Manila, Philippines victimized a dentist-friend of the Foundation, Dr. Albert Carbonell.
"He lost everything he had. He was not able to save anything because he was out of the office when the fire broke out", informed Dr. Amry Chavez-Noza, the Foundation liaison based in the Philippines. "He didn't have insurance and he needs help", she added.
An appeal to help Dr. Carbonell was sent out by his friends including to the Foundation. A handful from the Philippine Dental Association responded. The biggest help was given by Dr. Cecily Rios Vera Cruz, one of the four mainstays of the Foundation's Philippine crew and past President of the PDA's Las Piñas Chapter. She donated a dental chair complete with an over-the-patient dental unit and operating light.
Although many gave small items to equipt the temporary office of Dr. Carbonell, the Foundation was advised that many more items particularly hand instruments are needed to allow him to function more efficiently. 
The Foundation board members voted to help. 
The following were bought and shipped via a "Balik-Bayan" box on February 25, 2022:
8-piece complete set of surgical forceps

14-piece set of elevators and luxators,

Anesthetic syringes (4 pieces)

10 sets of basic hand instruments. (Mouth mirrors, explorers and cotton pliers)

4-hole High speed handpiece with LED light (1 piece)

18-piece endodontic rubber dam set complete with assorted clamps, a dam punch, clamp forceps and 2 rubber dam frames.

6-piece set of titanium coated blue tipped composite filling instruments on a set -up tray

12-piece set amalgam filling instruments on a set-up tray

Perio-Wise Periodontal probes (2 pieces)

Assorted sizes of personal protective equipment (disposable gowns)

Face shields (12 pieces)

Face masks N 95 (40 pieces)

Touchless Automatic Hand Sanitizer Dispenser (1)

Alcohol Hand Sanitizer Gel (3 bottles)

Alcohol Hand Sanitizers Spray (2 bottles)


2 Boxes of toothpaste (Sensodyne)

1 box of Polident Denture Cleaner

In addition, 2 Sets of orthodontics pliers donated by the estate of the late Dr. Wilfrido Gedang of Simi Valley, CA. were included with the above-mentioned instruments.