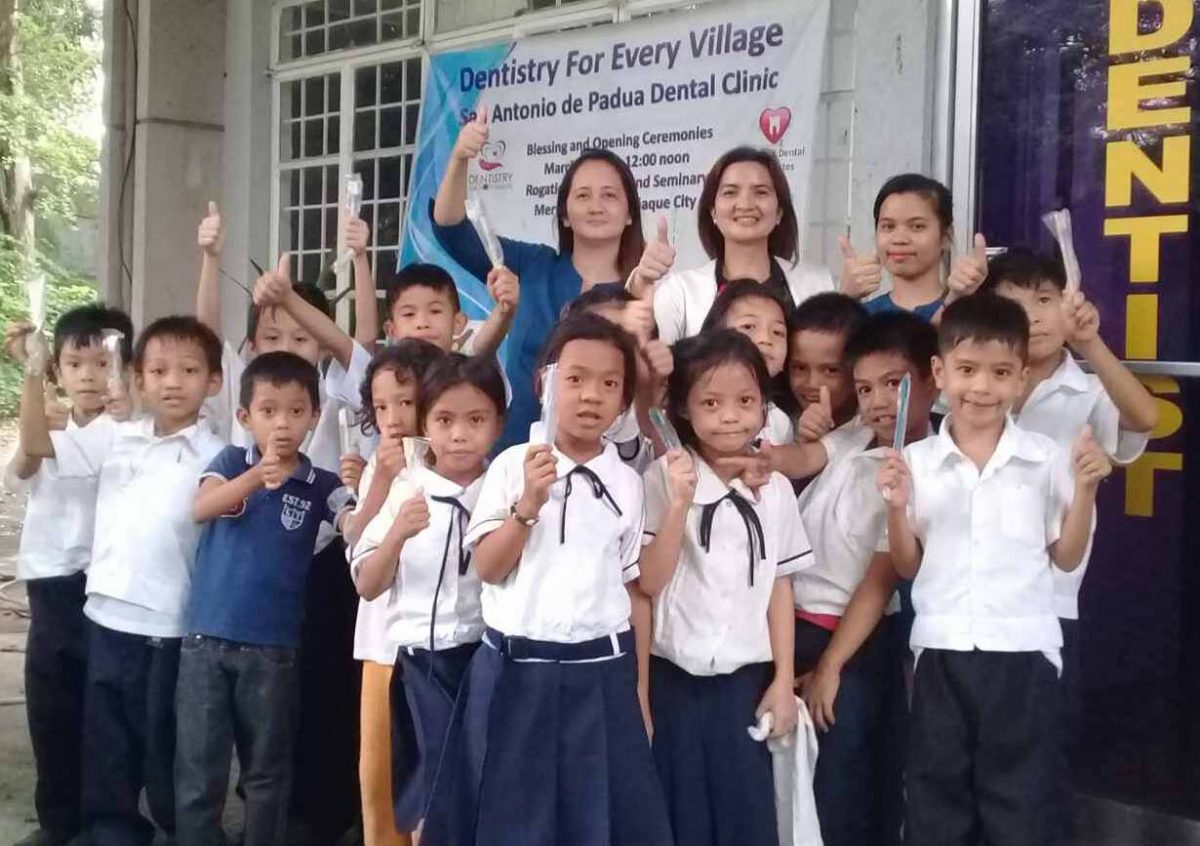 The value of the dental clinic built by the Dentistry For Every Village Foundation and endorsed to the Rogationist  Formation Center at  Barangay Merville, Parañaque City has never been more magnified until the recent visit of 15 indigent and underserved children from the Hannibal Multilevel School from the nearby Multinational Village. The kids seen were the first batch from the said village.
The dental clinic blessed and officially opened in March 2017 has been in continuous operation since and had been providing charitable services to many people in the area of responsibility of the Rogationist Congregation. It is particularly busy on Thursdays and Sundays, the two days designated as "Dental Health Care Ministry for Children."
Through the efforts of Father John Lucas, the Provincial Vicar, for the Rogationist Congregation,  many children from poor families are seen on a regular basis. On Thursdays and Sundays, they come in batches of 12 to 15 and they fill up the day of the main volunteer dentist, Dr. Amry Jane Chavez, a practicing dentist from nearby Las Piñas City.
A batch seen recently puts an exclamation mark on the true dental needs of many children in the area and the services provided by the clinic.
All except two kids are first-timers and their age ranges from 6-9 years old.", Dr. Chavez indicated in her message to D4EVF. "There are many with cavities on their first lower molars that needed to be managed. Unfortunately, many are beyond restoration and therefore had to be regretfully extracted". "Some had even calculus on their lower front teeth.", Dr. Chavez added. "The two that had seen a dentist were seen through a dental outreach mission and not at a dental office."
"Surprisingly, they all sat on the dental chair and allowed me to do their treatment without creating a fuss." I guess the kids were toughened by their everyday life situation. A little pain didn't mean much to them."
"All of them have no toothbrush at home let alone had anyone show them how to use a toothbrush."
After the kids were all seen, they were provided with toothbrushes and given a tooth-brushing drill by Dr. Chavez. They were all placed on the schedule to be seen again within two months.
One huge advantage of having a clinic for these children is the ability of the volunteer dentists to see them on a  continuing basis and provide follow-up care. Their families are all registered with the congregation; therefore, recalling them is not an issue at all.