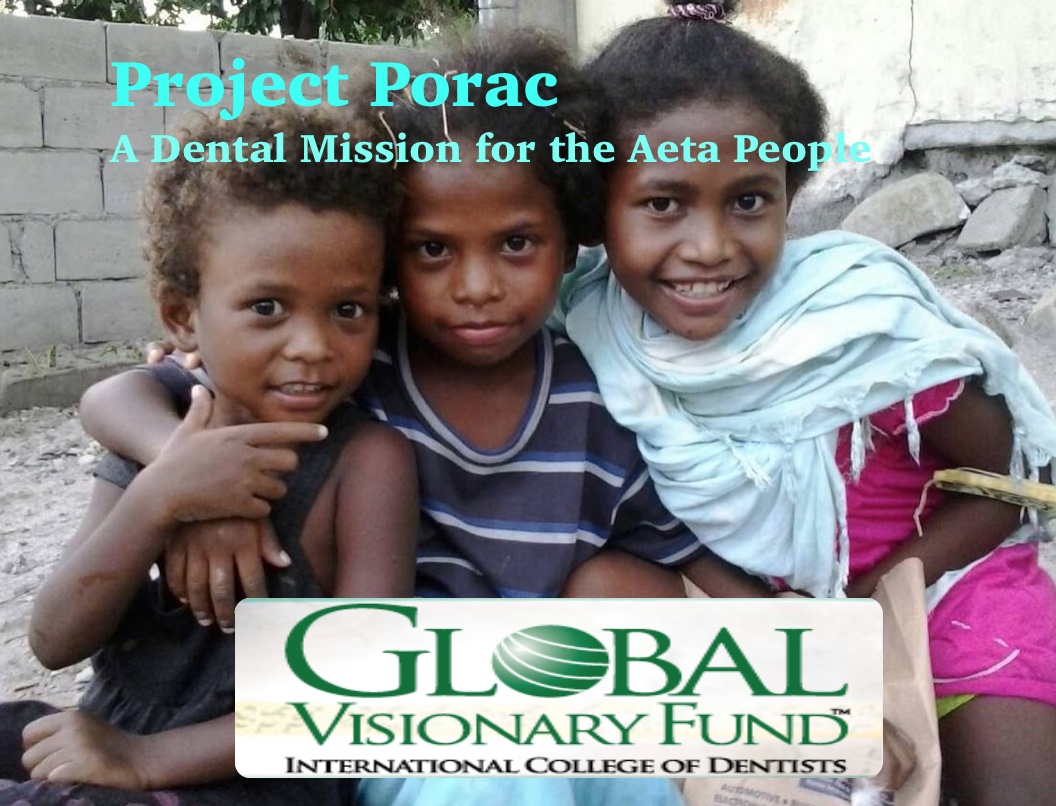 The grant application supporting basic and emergency dental services to groups of indigenous Aeta people of Porac, Pampanga, Philippines, has been approved by the Global Visionary Fund board members. The Henry Schein Cares team will now begin to prepare the requested materials for shipment", so states a heartwarming letter recently received from Ms. Chelsea White, the operations manager of the International College of Dentists Global Visionary Fund in Flint, Michigan.
With that the Porac Project, slated as the 3rd dental mission of D4EVF for the year 2017 has been given the much need "shot in the arm" that will push the final preparations "over the crest" to make the project a reality and eventually, an huge success.
As mentioned in Ms. White's letter to the D4EVF, Henry Schein Cares Foundation, the philanthropic arm of Henry Schein Corporation will provide the requested dental supplies to be used in the Porac Project. Henry Schein is one of the world's largest dental supply houses. It is based in Melville, New York.
The grant approved for the Porac Project is not the first time the ICD Global Visionary Fund and the Henry Schein Cares Foundation has supported Philippine projects of the D4EVF. Previously, both corporations approved grants for the D4EVF projects at the St Scholastica's Mission Hospital Pambujan Northern Samar (2015) and the Ati Project in Dumarao, Capiz. (2016).
Without a doubt, the grants from ICDGVF and the HSCF are the major reasons why all the dental missions conducted so far in the Philippines were all rousing successes. The supplies they provided made it so easy for the D4EVF volunteer crew to carry on the projects. The Porac project will be no different.