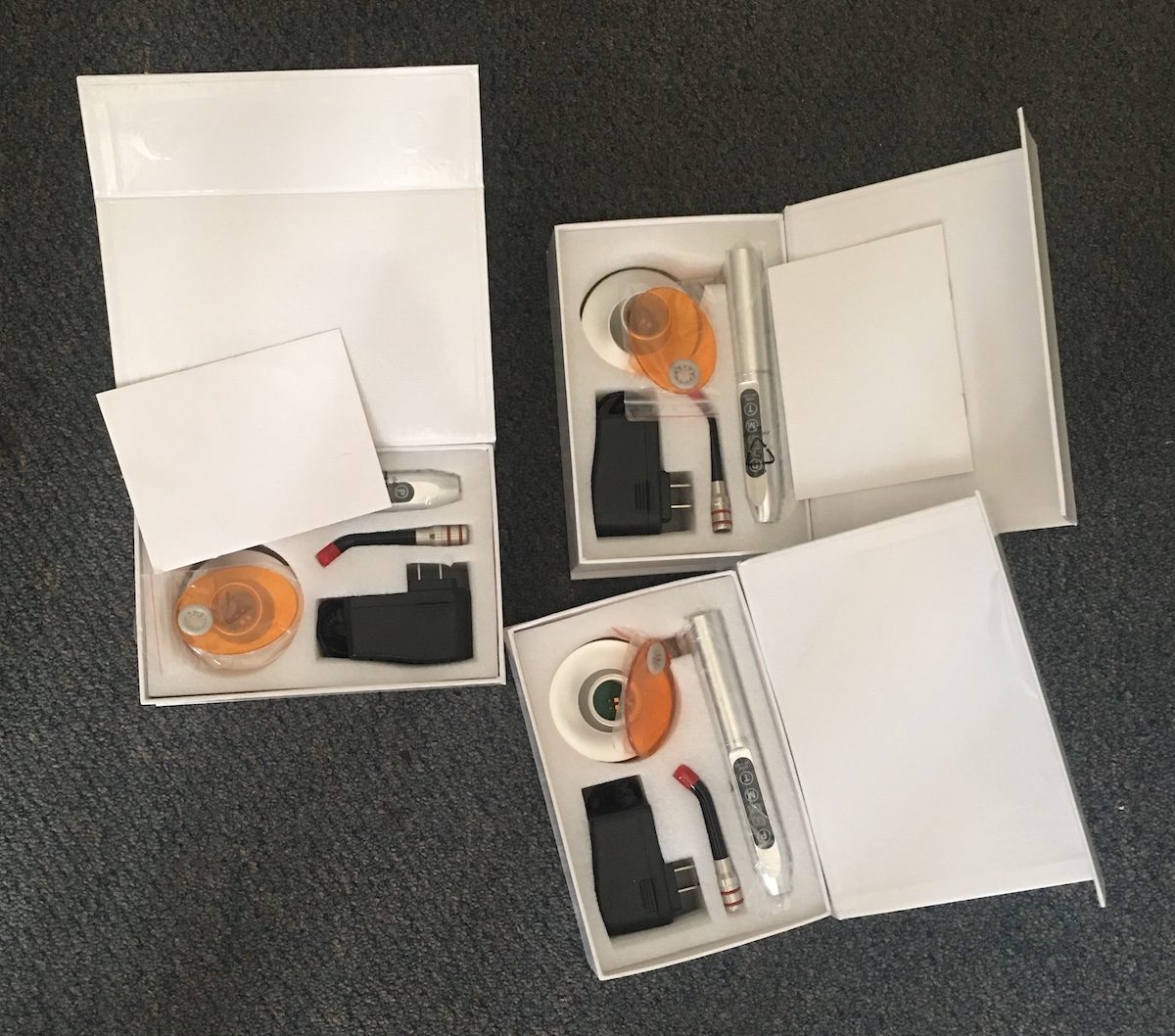 Three brand new high power LED Composite Curing Lights were recently donated to the D4EVF by Dr. Teresita Pabalan. Dr. Pabalan is a long time private practicing dentist in the Norwalk, California area.
What's so amazing is that Dr. Pabalan sent the items without being asked to make a donation.
In her little note that came with the donation, she stated: "I thought of you and your humanitarian projects in the Philippines. I know you do a lot of restorations instead of merely extracting teeth with cavities unlike the common practice done by others the do missions like you. So I decided to buy you these LED curing lights to help you in your wonderful work".
The brand new equipment will no doubt make it easier for the D4EVF volunteer dentists to do composite resin restorations.
The leadership in the D4EVF wishes to convey to Dr. Pabalan their most sincere gratitude for her generosity, and understanding of what they do to continually help people in the far out places in the Philippines who, due to abject poverty and lack of education, do not commonly see dentist.