The current project of the Dentistry for Every Village Foundation, Inc., is the Dental Clinic at the St. Scholastica's Mission Hospital, Barangay Cababtoan, Pambujan, Northern Samar, Philippines
About the St. Scholastica's Mission Hospital at Pambjan
The Missionary Benedictine Sisters in the Philippines established a modest 25-bed facility to address the critical need of Pambujan and its surrounding communities for low cost health care. In certain cases, care will be provided for free particularly to those who truly cannot afford the cost but are in dire need of care.
The hospital sits on 3.5 hectares of land donated by the Salazar family and was deeded free and clear to the Missionary Sisters of St. Benedictine.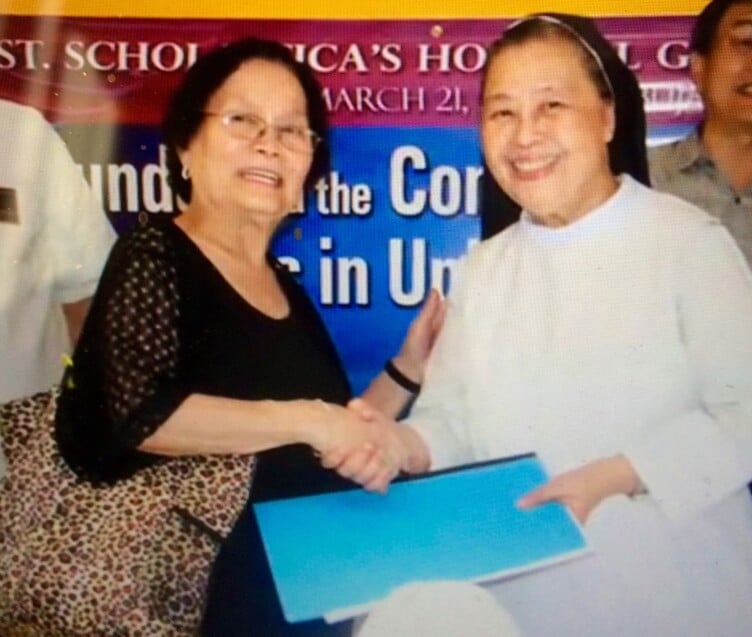 The Hyundai Asia Resources, Incorporated courtesy of the CEO Fe Perez-Agudo, an alumna of the Benedictine-run St. Scholastica College funded construction of the facility.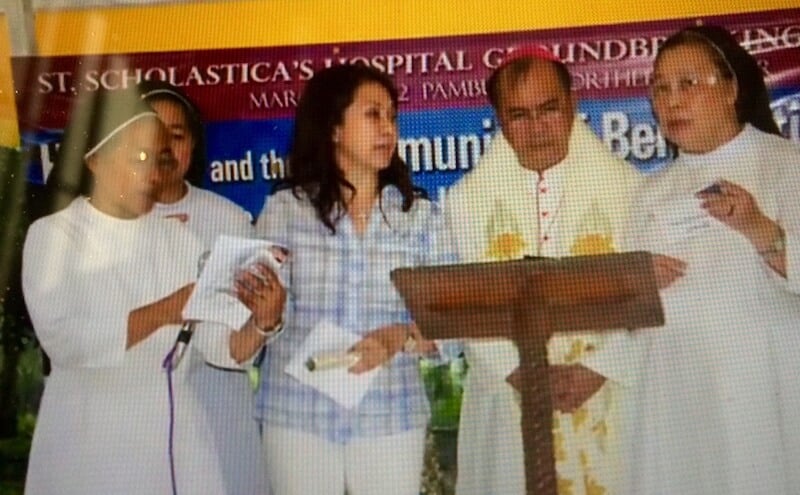 A corporate entity called AIM of Naves,France donated a fully equipped mobile clinic that serves as the extension of the hospital.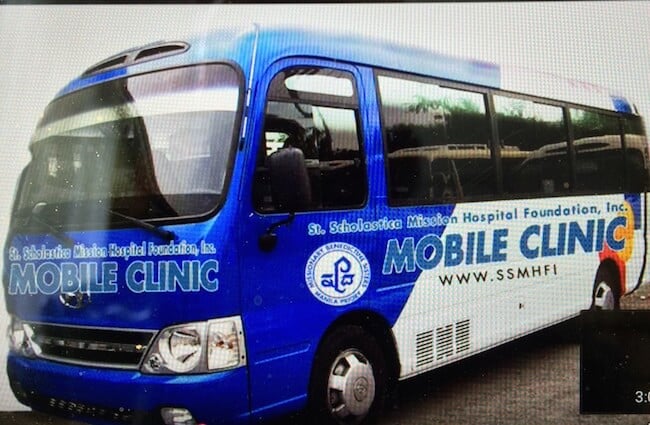 In order for the hospital to be sustainable, an Endowment Fund Campaign of 100 Million Pesos  (US $2.3 M) was established to ensure the long-term viability of the Hospital.
A dental clinic is presently under construction within the facility of the Hospital. It is slated to open when the hospital is inaugurated in February 2016.
CURRENT NEED OF THE ST. SCHOLASTICA'S MISSION HOSPITAL DENTAL CLINIC
Dental Chair and Unit with pole-mounted cuspidor and operating light.
Dental Wall Mounted X-ray Unit
Digital Dental X-ray Sensor with software
Steam operated sterilizer
Low noise, oiless dental air compressor
Slow Speed Handpieces
Hand Instruments
Surgical Instruments (Forceps, elevators etc.)
Start up Dental Supplies