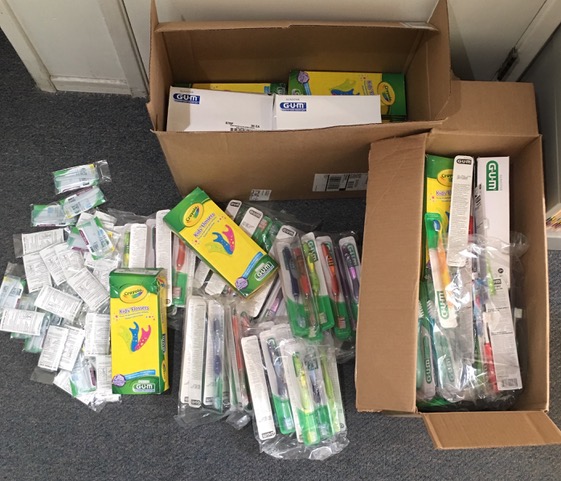 In response to the call for donations to support the 2020 Dental Missions Projects of the Dentistry For Every Village Foundation (D4EVF), Sun Star Americas of Schaumburg, Illinois the manufacturer of the famed G.U.M. and Butler tooth brushes and other oral hygiene care accessories sent hundreds of assorted adult and children toothbrushes, interproximal brushes and dental flossing devices for the missions.
SunStar Americas, Inc., (formerly, John O. Butler Company) is a member of the SunStar Group of Companies, a global organization headquartered in Switzerland that serves oral health care professionals and consumers in 90 countries around the world.
Since it's founding in 1923, Sunstar Americas, Inc. has been a respected leader in the design, manufacture and distribution of breakthrough oral health care products of the highest quality.
Sunstar works with clinicians, academics and scientific researchers to design manufacture and distribute innovative, high quality oral health care products. Their understanding of oral health and its relationship with systemic health has grown over time; Sunstar continues its founders' philosophy of working with clinical, academic and scientific leaders to commercialize clinically relevant, scientifically sound products. Sunstar works with professional dental associations to support the distribution of Continuing Education resources – bringing continuously updated 'best practice' information to dentists and allied dental professionals.
The D4EVF is honored to be a constant recipient of the generosity of Sun Star Americas. The donation for the 2020 projects is the second time Sun Star has supported the D4EVF. They previously sent help two years ago.