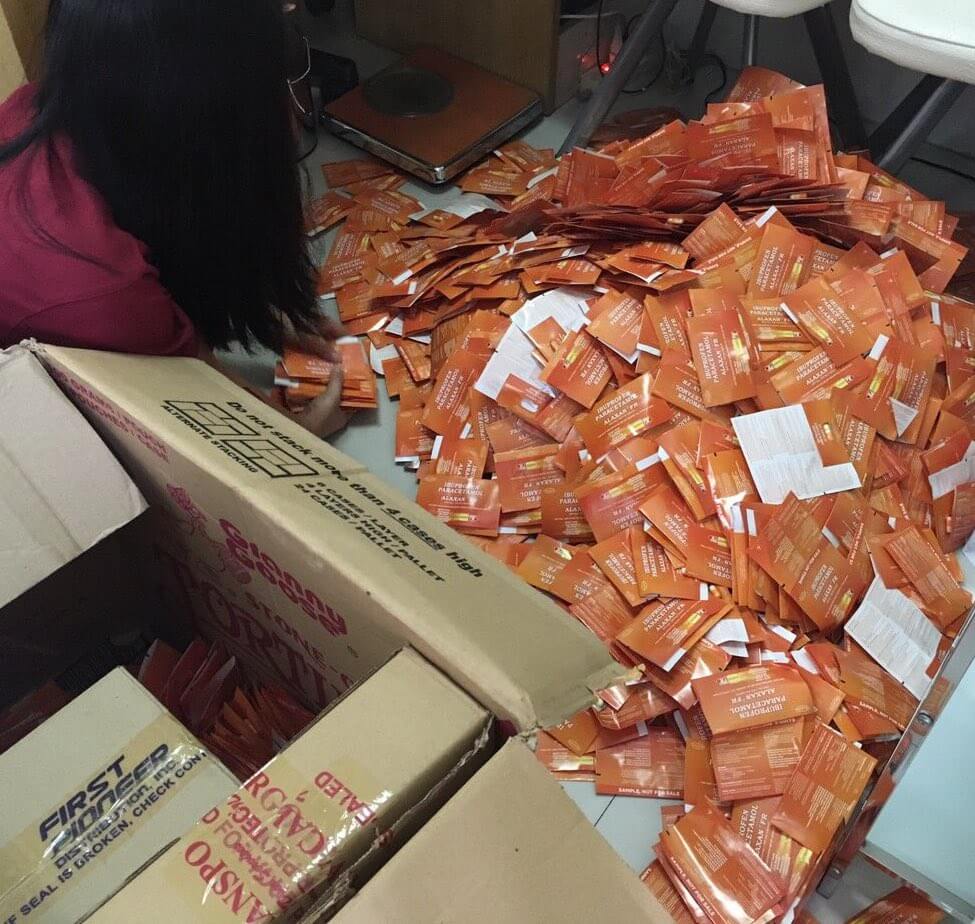 United Laboratories (UNILAB), the largest and the most renowned pharmaceutical company in the Philippines recently donated hundreds of pain relief medication and vitamins for adults and children to the Dentistry For Every Village Foundation (D4EVF) to be used at their dental outreach mission at Barangay Planas, Porac, Pampanga September 1 and 2, 2017.
The medications were donated by UNILAB employees headed by Assistant Product Manager, Ms. Kat Carag, that are supporters of the vision and mission of the D4EVF. The donation was made through the efforts of Dr. Florabelle Tan-Frondozo, a private practicing dentist at Las Piñas City. Dr. Frondozo is also a member of the Group A Dental Associates.
UNILAB is the biggest pharmaceutical company in the Philippines, with a market share of more than 20 percent, which it has consistently maintained for more than three decades. Its portfolio includes some of the biggest prescription, consumer healthcare and personal brands in the country.
UNILAB was established in 1945. Today, it is the realization of the vision of its founders- to be a firmly established industry leader distinguished by its corporate culture that places people at the center of everything. It is a culture whose work ethic revolved around family and community, cooperation and sharing.
UNILAB has continuously provided Filipinos with trusted ad quality healthcare products and services for the past 70 years. Being a Filipino company, it prides itself for knowing what is best for Filipinos' health care needs.
The corporate mission is "we provide quality and affordable healthcare products and services that promote and enrich life for all communities that we serve by working together as one united family"