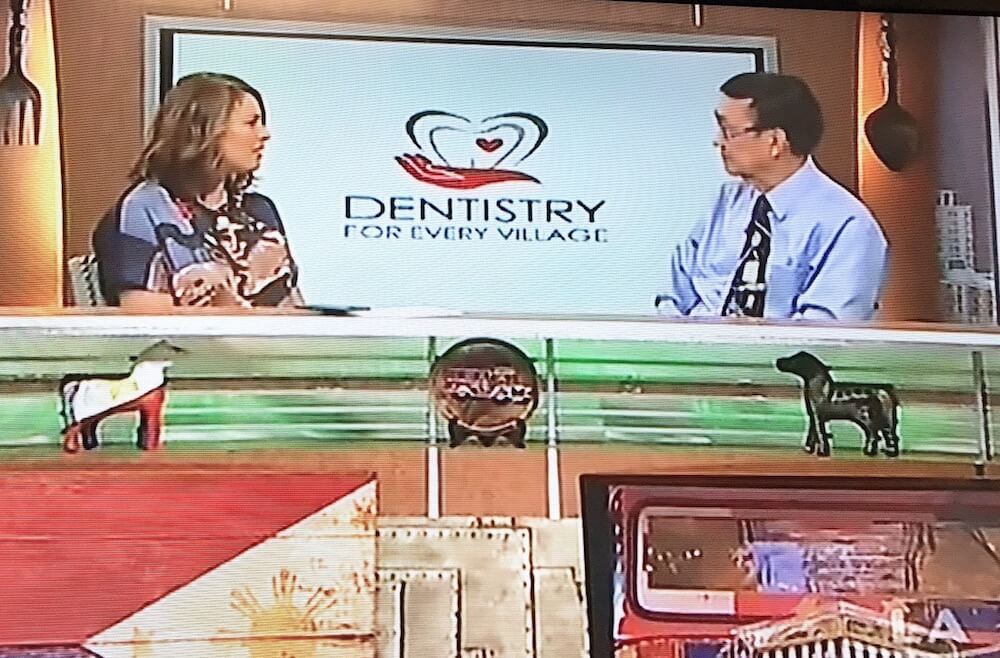 D4EVF President, Dr. Ed de la Vega, was a guest last April 12, 2017 at "Kababayan Today", a very popular and highly rated daily TV talk show seen on Channel 18 from Los Angeles and hosted by the amazing Giselle "G" Tongi.
Ms. Tongi and Dr. de la Vega discussed dentistry in the Philippines focusing on "access to dental care", or rather the" lack of it" for impoverished Filipinos particularly those living in remote villages where poverty is the norm, rather than the exception.
During the discussion, Dr. de la Vega talked about what he perceives as the reasons why access to dental care for a great number of Filipinos is "off the stove and not even in the back burner" so to speak. In addition, he talked about what he, as the head of a non-profit corporation called, Dentistry For Every Village, has done in an attempt to provide corrective measures to rectify the situation with the full realization that one small foundation can not provide a total solution.
Dentistry for Every Village sponsors quarterly dental missions in Philippine villages identified as "in most need" by his team of volunteers based in the country. The foundation also builds and endorses full service dental clinics to responsible institutions that can manage them and provide free dental care to those in abject poverty. To date, the barely two-year old foundation has already built two dental offices, one in Pambujan, Northern Samar and another in Parañaque City and has done many missions providing basic and emergency dentistry to hundreds of patients.
Dr. de la Vega also talked about his experiences based on the many dental missions he has done with a group of volunteers. Some of those experiences are so heart breaking highlighting the great need for better access to dental care for a large number of Filipinos.